Children's Dentistry — Brandon, SD
Young Smiles Deserve Exceptional Care
At Neighborhood Dental - Brandon, our dentists recognize that good dental habits should start at an early age. By offering children's dentistry services at our Brandon dental office, we can help your child develop a positive attitude when it comes to taking proper care of their teeth and gums. If you would like us to deliver the same great care to your child or teenager, call our office or book online today.
Why Choose NEIGHBORHOOD DENTAL - Brandon for Children's Dentistry?
We See Children with Special Needs
Customized Mouthguards Provided for Optimal Protection
Safe and Innovative Dental Technology Available
Kids' Dental Checkups & Teeth Cleanings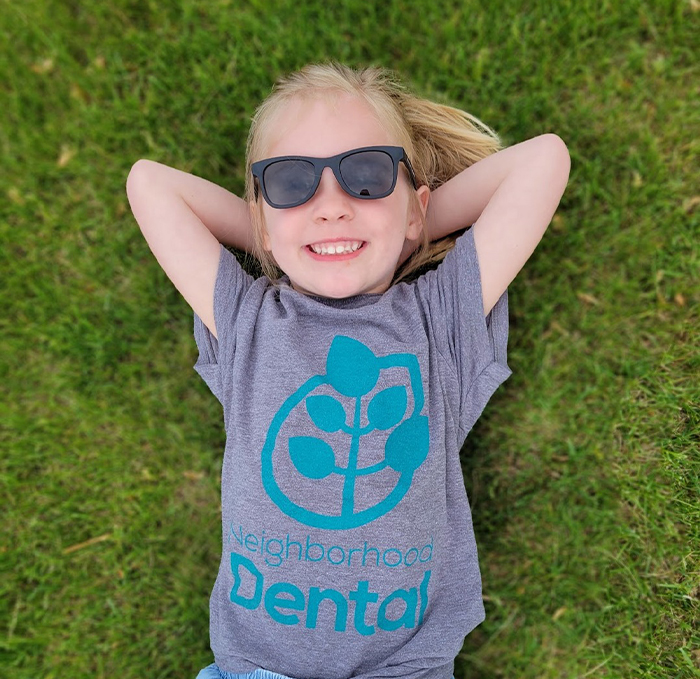 Young smiles are often more prone to cavities, as oral hygiene habits are still being refined, and fruit juices, sweets, and starchy foods tend to find their way into lunchboxes. With regular dental checkups and teeth cleanings, though, your child will not only be examined for tooth decay and gum disease, but we'll also check for changes in their bite and tooth development. Our team will provide essential oral hygiene tips that can be used at home to ensure proper care between visits.
Athletic Mouthguards/Sportsguards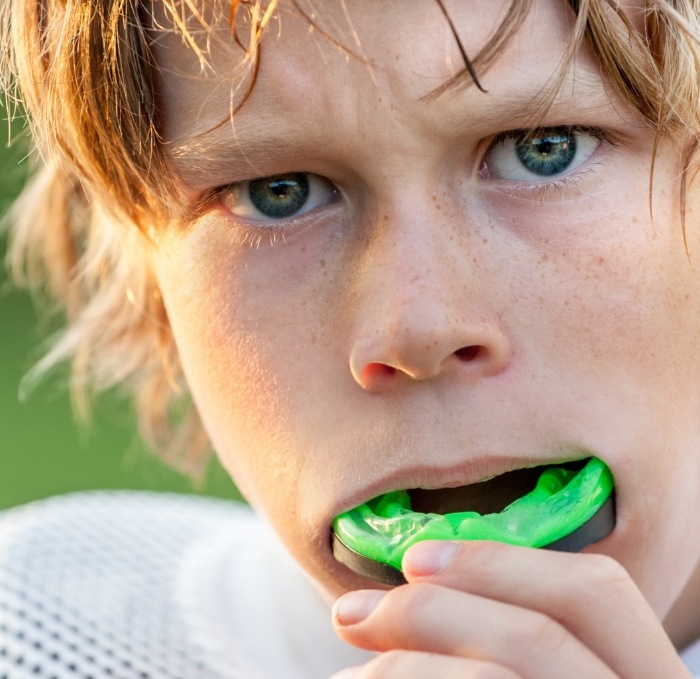 No matter the sport, keeping your child's teeth protected is crucial. It is believed that sports-related dental injuries are the leading cause of emergency dental visits. Whether it is a knocked-out or chipped tooth or a severe gash on the gums, treatment costs can add up quickly if teeth and gums are left unprotected. But with a custom mouthguard, our team can safeguard your child's smile so that any unexpected pressure is absorbed, leaving teeth and gums safe from harm.
Dental Sealants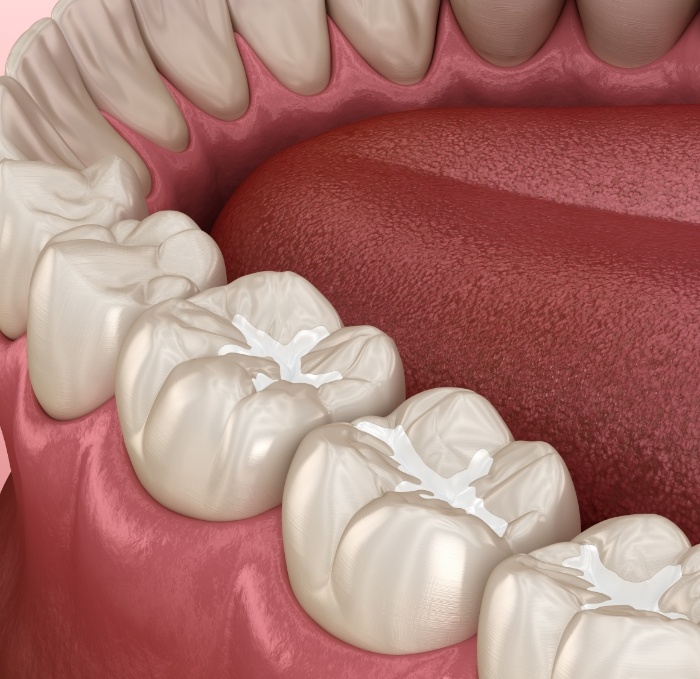 Pits and grooves in molars and premolars are often traps for bacteria. Each time your child chews, bacteria and food particles can burrow into the crevices, making it hard to minimize the potential for cavities. However, dental sealants are a great way to keep harmful particles out for up to 10 years! With these clear coatings applied during a regular dental checkup, we can give your child the protection their teeth need as they learn to better clean these hard-to-reach teeth.