Cosmetic Dentist – BRANDON, SD
Improving Your Appearance with Safe and Effective Treatment
Most people value the personal and professional benefits of an attractive smile. Yet many people – up to 40% of the population – are dissatisfied with their teeth. At Neighborhood Dental - Brandon, our cosmetic dentist can evaluate your smile and suggest aesthetic enhancements that can restore confidence and health. Enhancements include fixing chipped teeth, closing gaps between the teeth, whitening teeth, straightening teeth, reducing a gummy smile, or a complete smile makeover through veneers or a combination of other procedures and treatments. If you're ready to get started, contact us today to schedule an appointment with our cosmetic dentists in Brandon.
Why Choose NEIGHBORHOOD DENTAL - Brandon for Cosmetic Dentistry?
Custom-Made Restoration for Natural-Looking Smiles
Delivering High-Quality Cosmetic Solutions Since 1981
Innovative Technologies & Techniques for Improved Patient Experience
Veneers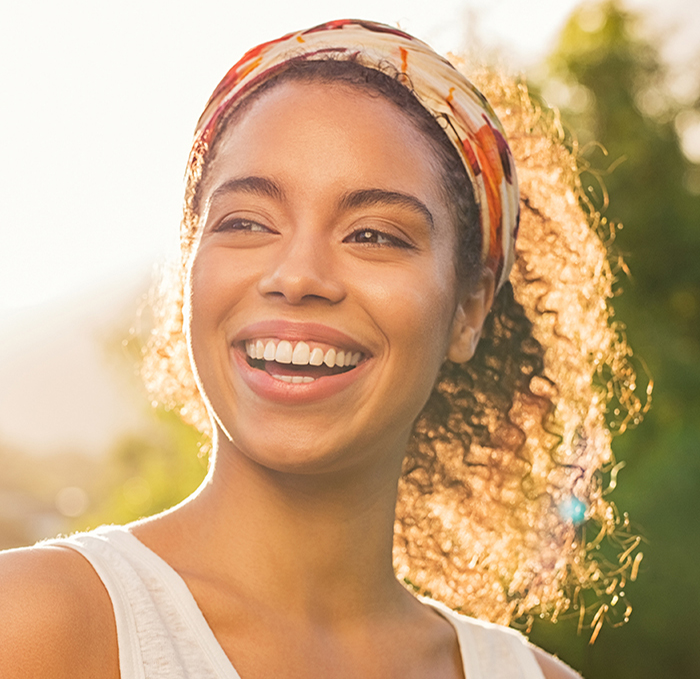 Veneers cover natural teeth to conceal and improve a variety of flaws and imperfections at once. Veneers are thin shells, which cover the front surface and the leading edge of teeth. The result is a completely personalized smile, matching the exact size, shape, and shade that you desire. To ensure that your smile looks and feels completely natural, Brandon cosmetic dentists Dr. Scott Wehrkamp and Dr. Mauri Heesch work with a highly specialized dental lab to custom-design veneers that look extremely lifelike.
Metal-Free Dental Restorations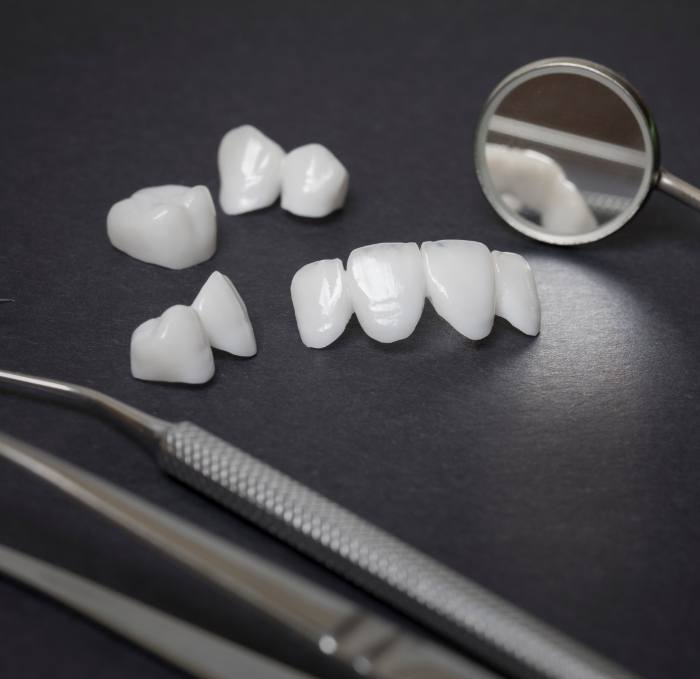 Decayed and broken teeth need proper protection, which is why we use metal-free dental restorations. Whether it is a crown, filling, inlay, or onlay that you need, we can have one custom-made to ensure bacteria doesn't reinfect your tooth, and the potential for further harm is reduced. And with the metal-free materials that are used, you can count on your results looking natural so no one else will ever know you received treatment.
Cosmetic Dental Bonding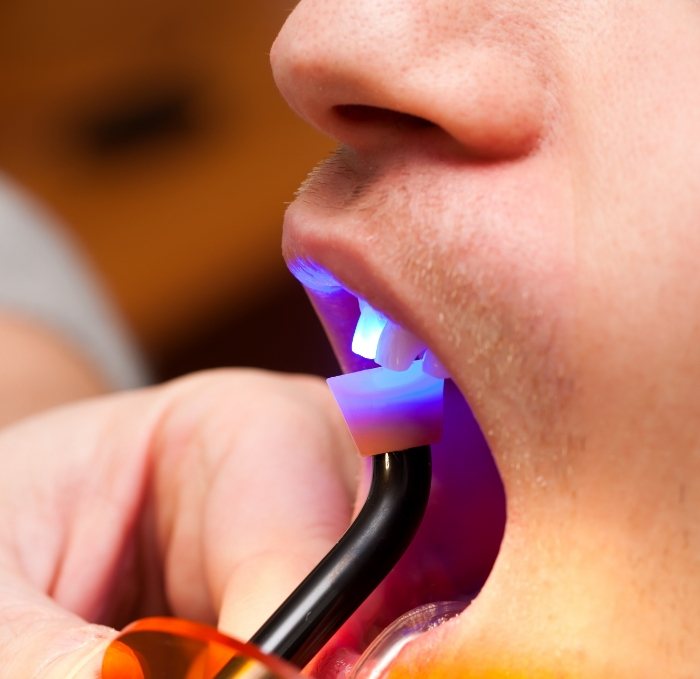 Using the same material as tooth-colored fillings, the composite resin in cosmetic dental bonding is placed onto a tooth's surface to hide some of the smallest flaws. From miniature gaps and stains to minor chips and cracks, this biocompatible material is shaded to blend with your existing enamel so that the flaw is not only properly hidden, but you'll walk away the same day with a new and improved appearance.
Teeth Whitening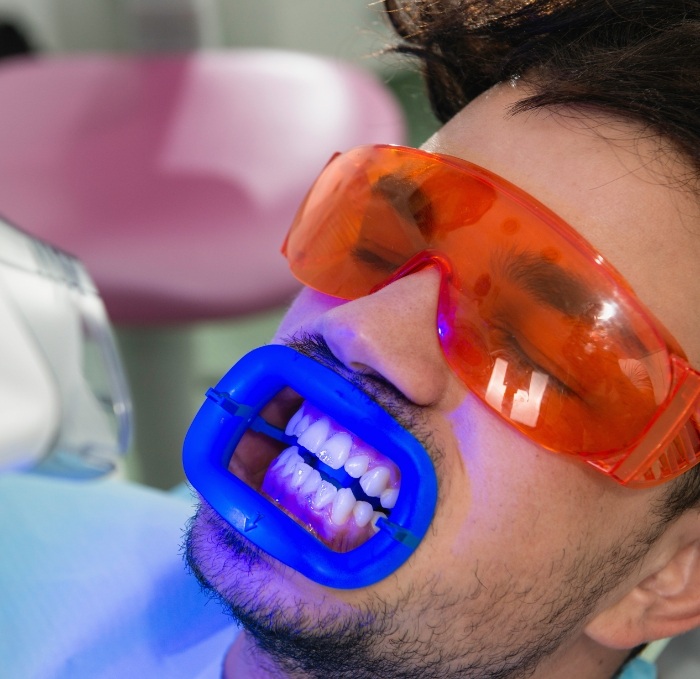 White teeth convey youth and self-confidence. The problem is not everyone is born with perfectly white teeth. Genetics, aging, medications, foods, and beverages all play a role in the color of your teeth. Fortunately, Neighborhood Dental - Brandon can help. We offer Opalescence Whitening To Go trays. Our new patients can receive complimentary at-home teeth whitening trays through our Be Bright Rewards Program!
Crown Lengthening (Gum Lifts)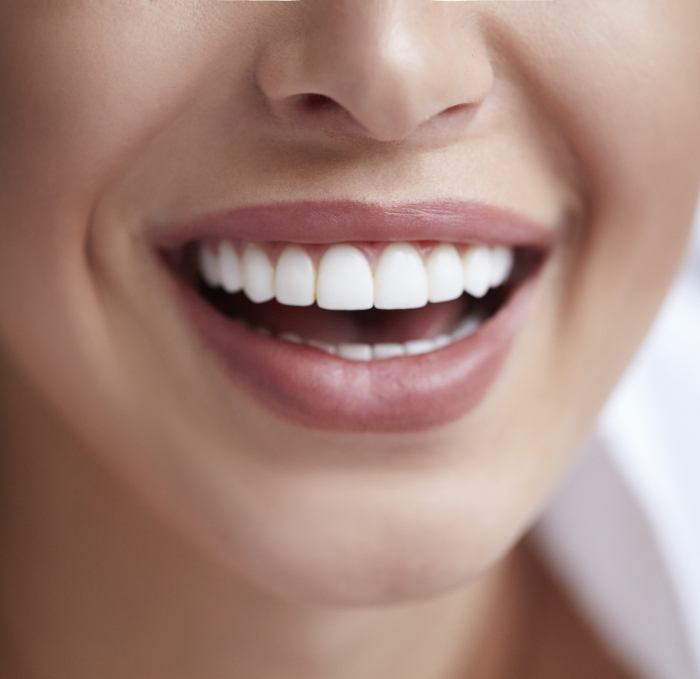 Crown lengthening is a simple cosmetic dentistry procedure that can be performed in our office, often in one visit. When excess gum tissue is present, it can be problematic for not only your appearance but your oral health as well. By removing the unnecessary tissue, teeth become elongated, and smiles become more even. During your consultation, we'll talk with you about your options, what to expect during the procedure, and the outcome you want to achieve.
Invisalign Clear Aligners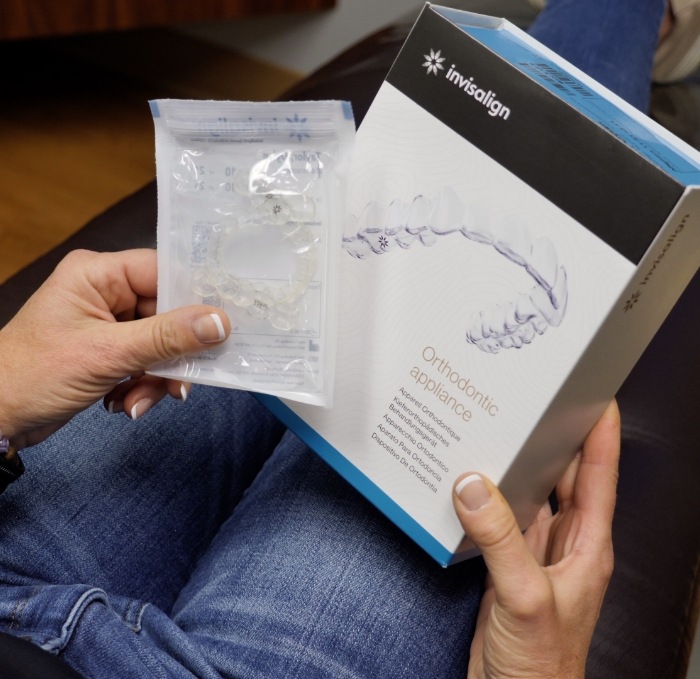 Invisalign uses clear plastic aligners to gently shift teeth in the appropriate direction. Designed to correct crooked, gapped, overcrowded teeth, and even bite alignment problems, Invisalign is a clear alternative for patients looking for a more subtle, discreet way to improve their smile. If worn according to the instructions provided by our team, which is 20-22 hours each day, you can expect to see results anywhere between 12-24 months, which is significantly quicker than with traditional metal braces.
Smile Makeovers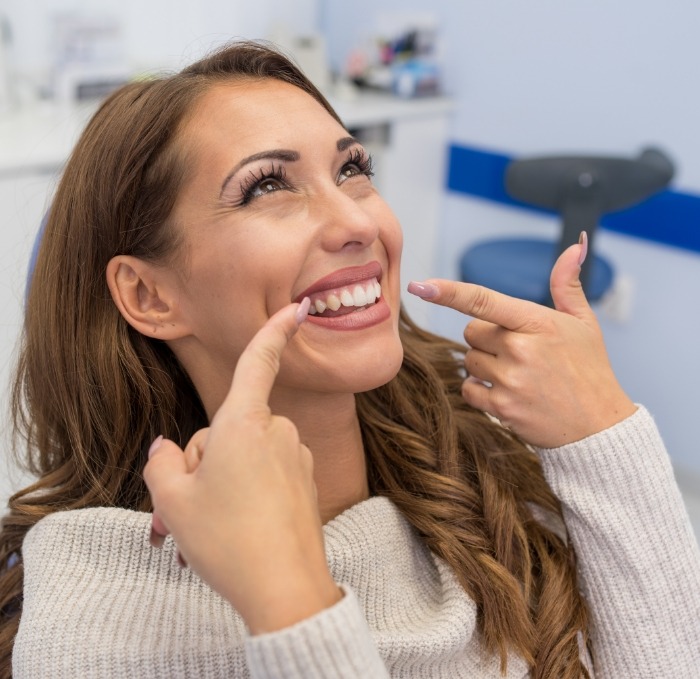 Smile makeovers can take your smile to the next level. Combining two or more cosmetic dentistry services into one treatment plan, we can transform your appearance by hiding flaws, addressing decay, and straightening teeth. After a thorough consultation and diagnostic imaging, we will create a plan that meets your needs and leaves you with a smile that you'll be eager to show off to family and friends.
Cosmetic Smile Design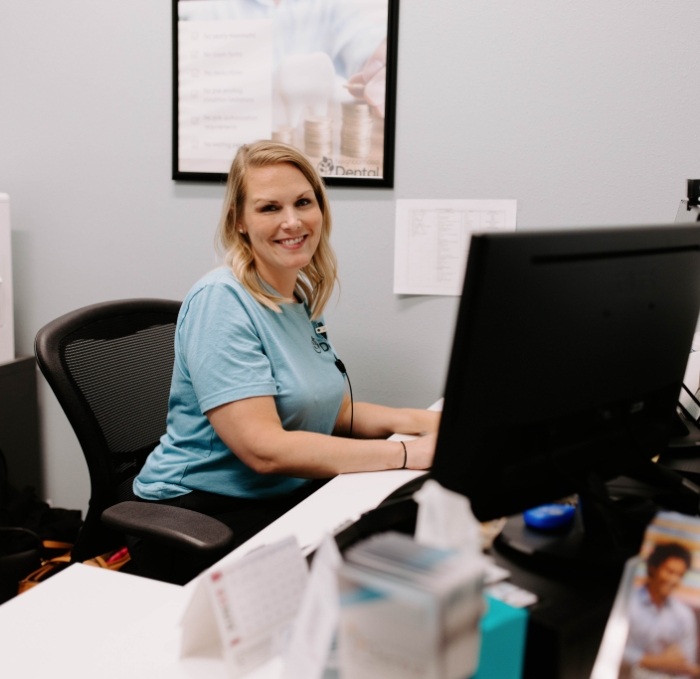 Digital imaging is a wonderful tool that we use to help our patients visualize the results of restorative and cosmetic dental work. By simply asking the right questions, taking various photos of your current smile, and keying in the correct input into the computer, we can generate a graphic image to demonstrate accurately how your procedure will affect your smile makeover. We also use digital photography and work closely with our ceramists to ensure the desired result is achieved.
Understanding the Cost of Cosmetic Dentistry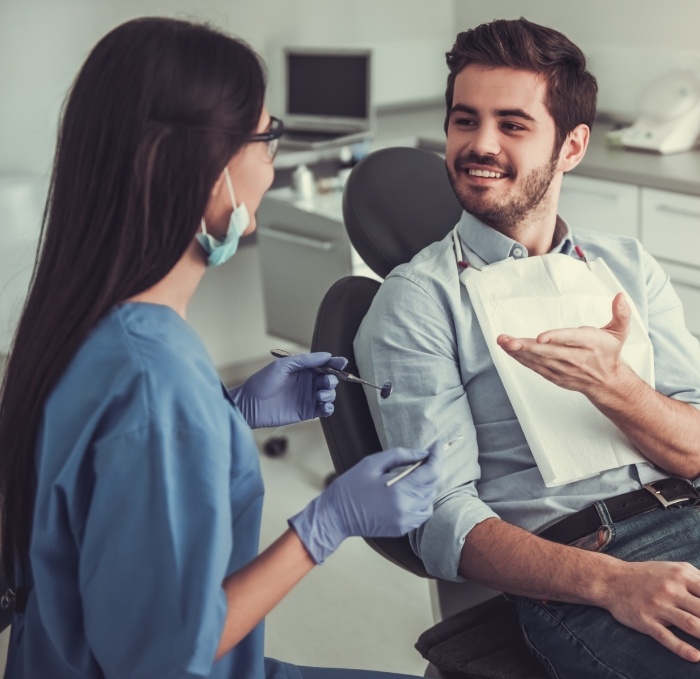 Every patient is different, so the needs, factors, and type of cosmetic dentistry used will determine how much you can expect to spend on your treatment. If a minor chip is all that needs fixing, you will pay much less than someone who requires a full set of veneers. Everything from the type of cosmetic dental treatment to the number of teeth being treated will be taken into consideration. Even the materials used and any pre-cosmetic work (i.e., tooth extraction for Invisalign or gum disease treatment prior to veneers) that needs to be completed will be factored into the overall cost.
Cosmetic Dentistry FAQs
Do you have questions about cosmetic dentistry? If you're considering one of our many available services, there is a good chance you would like some clarification regarding the processes and what life will be like after your treatment. Meeting with our cosmetic dentist in Brandon will allow you to express any concerns and ask as many questions as you would like. But before your appointment, we invite you to review the answers provided below, as many of our patients have come to us with similar inquiries. Once you're ready, feel free to call our office and schedule an appointment.
Is Cosmetic Dentistry Expensive?
The truth is that cosmetic dental treatments do require an investment on your part; however, there is a common misconception that its price tag is only designed for Hollywood's elite. This is simply not the case. Nowadays, many dental offices (including ours) have partnerships with third-party financing companies like CareCredit. Instead of having to pay the full amount upfront, you can enroll in a low-to-no-interest payment plan that allows you to break up the cost into monthly installments.
How Can Cosmetic Dentistry Change Your Life?
Cosmetic dentistry does more than improve your aesthetics. It also allows for better oral health. Just because you're addressing stains, chips, cracks, or even gapped teeth doesn't mean your smile as a whole won't benefit from these treatments. Yes, your teeth will look complete or appear closer together, but the reality is that food will not easily become trapped in between your teeth and put you at risk for decay or gum disease. You'll also better protect your soft oral tissues from lacerations caused by a chipped or cracked tooth.
Not only will you possess greater oral health, but your personal and professional life will take a turn for the better because of the renewed confidence you have in your smile.
What is the Difference Between a Dentist and a Cosmetic Dentist?
All licensed dentists must first obtain a bachelor's degree before going on to earn a dental degree (i.e., DDS, DMD) from an accredited institution. After graduating, some individuals decide to pursue additional education and training in specialty fields (i.e., orthodontics, pediatrics, endodontics, prosthodontics, etc.). Although cosmetic dentistry is not considered a "specialty" field by the American Dental Association (ADA), interested dentists need to pursue continuing education courses and advanced training.
Placing veneers, performing teeth whitening treatments, and administering gum recontouring are just a few of the many services that require extensive training and experience to perform correctly and successfully.
At our dental office, Dr. Wehrkamp is a member of the American Academy of Cosmetic Dentistry and achieved accredited status in 2008. This allowed him to join 286 professionals in the world who have this prestigious designation. He also maintains a cosmetic and comprehensive approach to dentistry.