Dentures — Brandon, SD
Re-Complete Your Smile with Comfortable, Lifelike Dentures
If there's one word to describe life with missing teeth, it's "limited." You won't be able to eat your favorite foods, and it will be harder to talk. Fortunately, with the right kind of tooth replacement, it's possible to enjoy a full life again. Here at Neighborhood Dental - Brandon, Dr. Scott and Dr. Mauri provide natural-looking dentures that can restore your smile even when most or all of your teeth are gone. Interested in learning more about this tried-and-true tooth loss treatment? Call today to schedule an appointment with us for dentures in Brandon!
Why Choose NEIGHBORHOOD DENTAL - Brandon for Dentures?
Tooth Replacements Fully Personalized for Each Patient
Dental Implants Placed and Restored in One Location
Highly Knowledgeable Dental Experts
Who Is a Good Candidate for Dentures?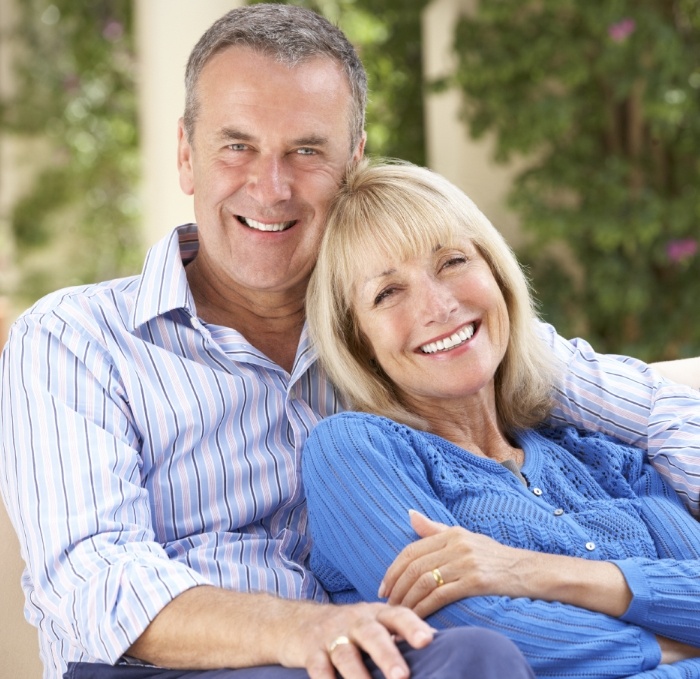 Our team can help you figure out whether or not dentures are a good treatment for you. Before we make any recommendations, we'll examine your mouth and determine how many teeth are missing (or are damaged so badly that they need to be removed). We'll also need to check your gums and make sure that they're healthy. Then, based on your needs, we may suggest getting a partial denture, a full denture, or an implant denture.
Types of Dentures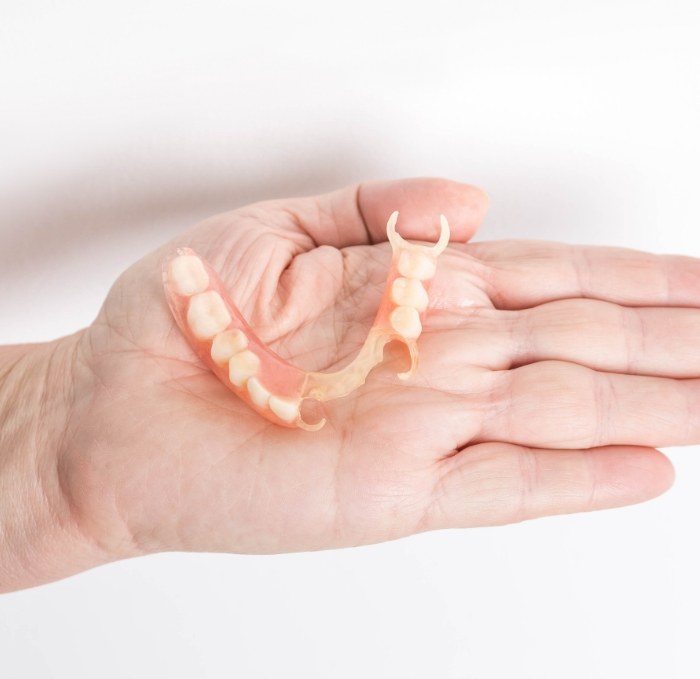 No matter what kind of denture you get, rest assured that it will be made to blend in with the rest of your smile and that we'll design it to feel as comfortable as possible while you're using it for chewing, speaking, and smiling. Here's what you need to know about each kind of denture:
Partial Dentures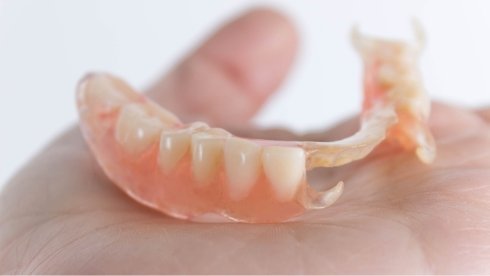 Sometimes, you might still have some teeth remaining, but there could still be large gaps that need to be filled. A partial denture is designed to fit neatly into these spaces to re-complete the arch. Many partial dentures have an acrylic base that is supported by a metal frame for additional stability.
Full Dentures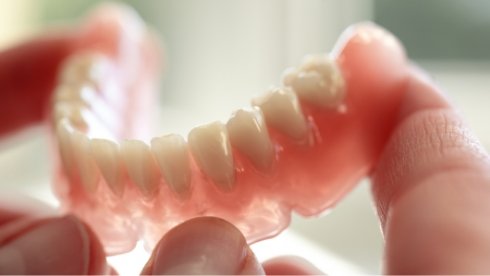 You're likely familiar with full dentures, which are used when no natural teeth remain in the arch in question. The base of your full dentures will be made to resemble the soft tissues around them. It will sit directly on your gums and use natural suction to stay in place. (Denture adhesives are also available if you feel that you need them.)
Implant Dentures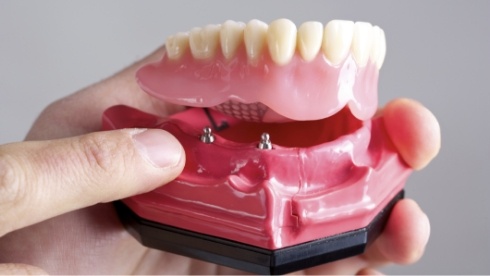 We can combine full and partial dentures with dental implants in order to create a new smile that functions as naturally as possible. In many cases, implant dentures are fixed in place, so you never have to worry about taking them out of your mouth and possibly dropping them.
The Benefits of Dentures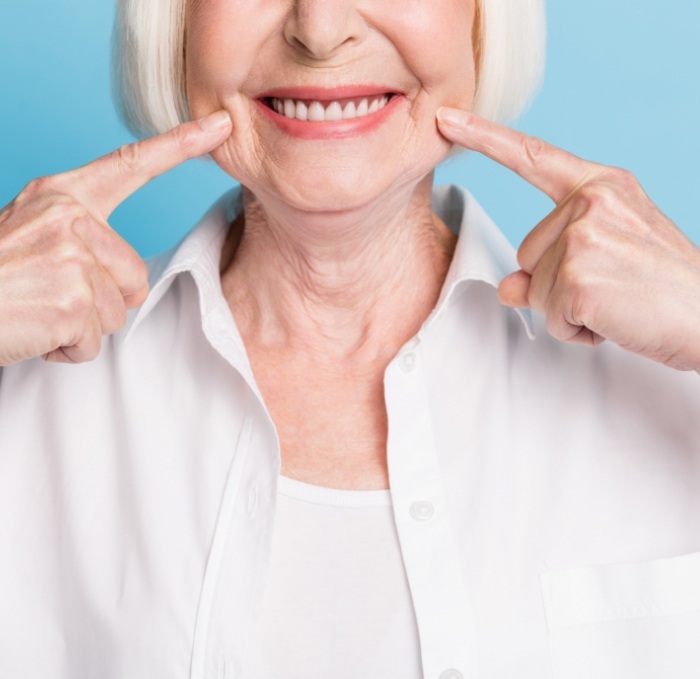 Having a full set of teeth again thanks to dentures can make your life easier in a variety of ways. There are the immediate benefits of being able to chew a variety of foods and speak normally. Other advantages include:
Being an affordable way to replace multiple teeth.
Helping you look younger.
Requiring only simple maintenance.
Being able to last for many years (assuming that you're taking good care of them).