Veneers – BRANDON, SD
Achieve the Smile of Your Dreams
Advanced dental technology has improved the results we can achieve with veneers. Our lab ceramist uses advanced staining and layering techniques, digital color-matching technology, and digital photography to create the desired veneers. Teeth whitening is a complimentary service that we offer prior to all complete smile makeovers. Read on or call us to learn more about dental veneers in Brandon!
Why Choose NEIGHBORHOOD DENTAL - Brandon for Veneers?
Mess-Free Dental Impressions for Greater Comfort
High-Quality Materials Used to Create Natural Appearances
Enhancing Patients' Smiles for More Than 40 Years
What Are Dental Veneers?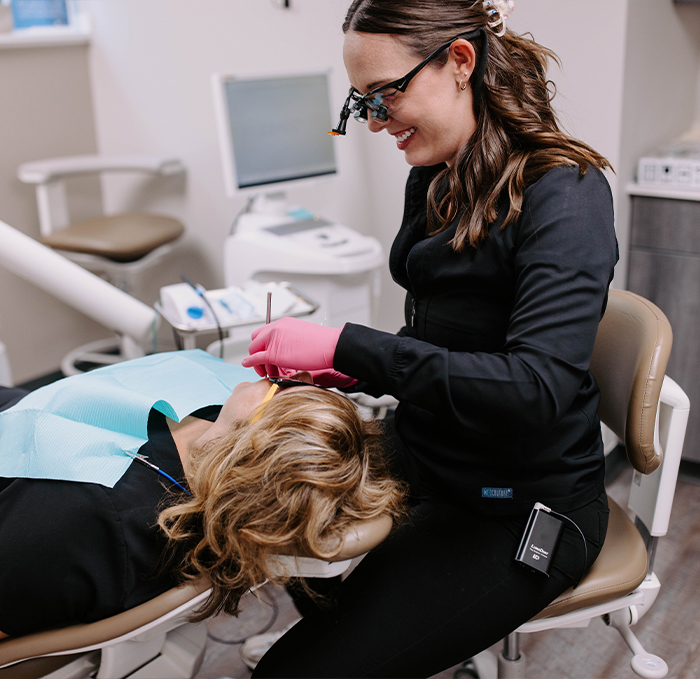 Dental veneers are thin shells that are designed to cover the front surfaces of the teeth. Once placed, veneers conceal the visible portion of your smile, correcting a variety of flaws in the process. We can use this treatment for a single tooth or an entire grin depending on your needs. Typically, veneers only require two dental appointments.
Who Is a Candidate for Veneers?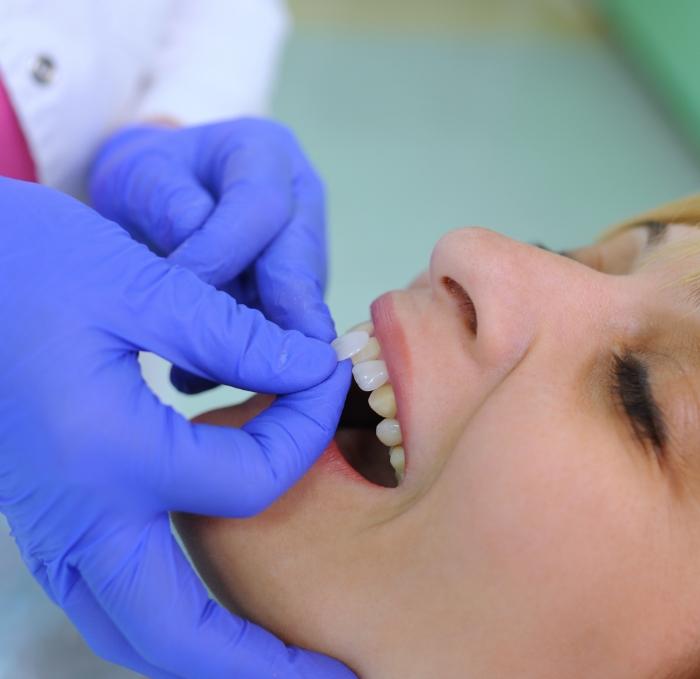 The only way to know if veneers are right for you is to visit our dental office for a consultation with Drs. Scott Wehrkamp or Mauri Heesch. Our cosmetic dentist will examine your smile before making a recommendation. Typically, patients who can benefit from veneers are those who want to:
Make teeth appear longer or shorter
Repair cracked or chipped teeth
Cover stains (including tetracycline stains)
Correct gaps and slight rotations
Correct alignment
Correct tooth size discrepancies with better proportions
Change the color and brightness of teeth
The Benefits of Veneers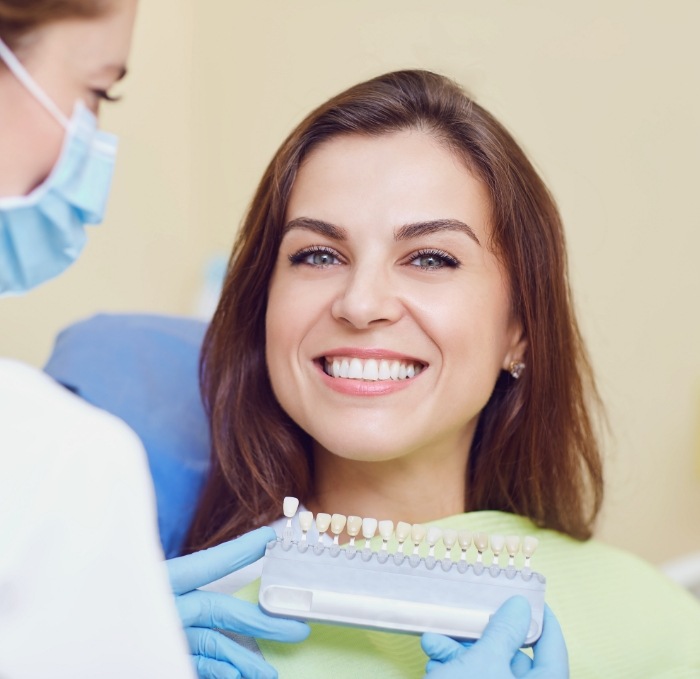 Veneers are one of our most popular cosmetic dentistry treatments because of their many advantages, including:
Personalization: Custom-made in a high-tech dental lab, veneers can be personalized to match the size, shape, and shade of your natural smile.
Durability: While it's still important to care for your veneers, the material used is relatively stain-proof, making it more difficult to discolor your new teeth.
Confidence: Veneers allow you to flash your smile in any professional or social setting! Gone are the days of hiding your teeth for photo opportunities or interviews.
Convenience: Get a complete smile transformation in just two dental visits!
Caring for Veneers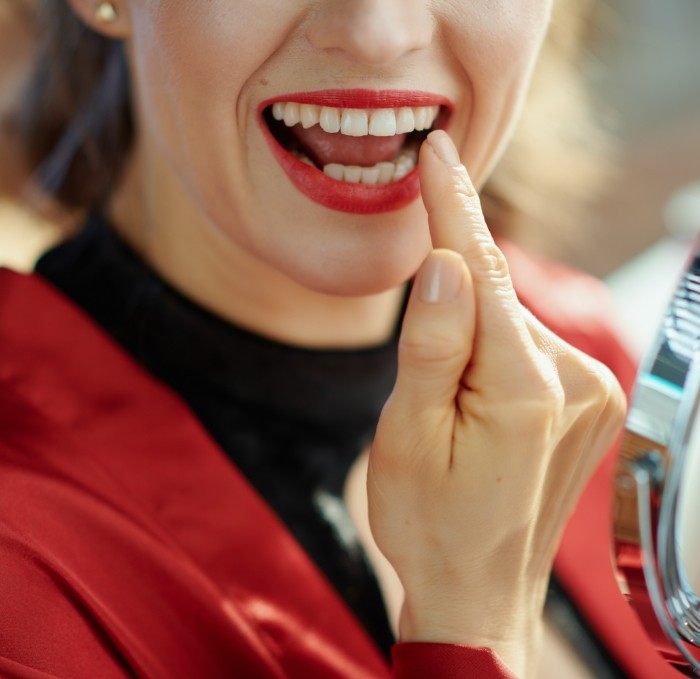 With proper care, your new and improved smile will last between 10 and 15 years. Avoid using your teeth as tools to protect your veneers and extend their lifespan. It's also vital that you brush twice a day for two minutes each session with a nonabrasive toothbrush. Floss once a day to remove plaque and bacteria from between your teeth. If you play sports or tend to grind your teeth at night, we will provide you with a sportsguard/nightguard to prevent damage. Last but certainly not least, visit our office for regular dental checkups!